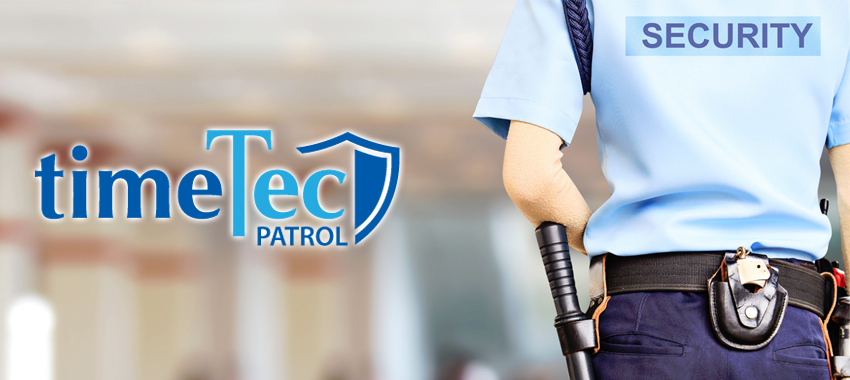 Manage Your Security Guard Business Effectively with TimeTec Patrol
TimeTec Patrol is a cloud solution from TimeTec Computing for guard management and monitoring system that simplifies patrolling and administration process for security firms. TimeTec Patrol is centralized and hosted on a cloud server and can be accessed at any time from anywhere at www.timetecpatrol.com. TimeTec Patrol is built to take your guard management system real-time and data driven, which can earn your firm a positive brand identity within the industry.
TimeTec Patrol Solution
8 Solid Reasons to Deploy with TimeTec Patrol
If you are a security firm handling security guards at multiple sites, TimeTec Patrol is suitable for your business because it is loaded with features that help you to improve the service quality of your firm. Here are 8 solid reasons why:
| | |
| --- | --- |
| | 1. Taps on Readily Available NFC Technology for Your Benefits |
Smartphones are commonly available and affordable in the market and many of them come with readily available NFC technology embedded in the phone. TimeTec Patrol taps on this technology and created a solution that uses the technology to monitor patrolling security guards on duty. Place the NFC tags along the patrol routes and register them under TimeTec Patrol for guards to tap on during their patrol rounds.
When the guards know their patrol routes and timing of their rounds, monitoring of them using TimeTec Patrol is simple. Each guard needs to tap on all the NFC checkpoints assigned to him on specified times and these activities will be uploaded automatically to the TimeTec Patrol server for instant view.
| | |
| --- | --- |
| | 3. Real-Time is Really Important |
TimeTec Patrol is a cloud-based solutions and its data is transmitted in real time all the time (provided that the Internet connection is available at the user's location) These days knowing things in real time can be a real advantage for any business because it enables you to react immediately and effectively. TimeTec Patrol app allows the guards to lock their incident reports complete with pictures in real time and SOS alert is also embedded to attend to emergency cases effectively.
| | |
| --- | --- |
| | 4. Keep Current and Historical Data Intact |
With a system like TimeTec Patrol, all the current and historical data of the guards, their activities and etc are available in the database for the company to use or to improve on.
| | |
| --- | --- |
| | 5. Manage All Sites From One Centralized System |
To cater to distribution of security guards at many sites is not a simple matter, and without a centralized system to manage this, things can get messy. TimeTec Patrol can handle management of many sites for a security company, and with consolidated information, the company is always at an advantage.
| | |
| --- | --- |
| | 6. Manage Scheduling & Attendance in One System |
Patrol Guard duties are usually 24/7 and the scheduling of the guards must be handled efficiently to manage not only available resources but also the cost for the company. TimeTec Patrol offers scheduling feature that can cater to work shifts plus accurate attendance data for payroll purpose.
| | |
| --- | --- |
| | 7. Statistical Data available for Accurate Billing and Report |
With a system that traces all activities and saves the details intact, TimeTec Patrol provides your company with statistical data for you to bill and report your customers effectively and gaining their trust as you go along.
| | |
| --- | --- |
| | 8. Produce Useful Reports Whenever Needed |
TimeTec Payroll has Monthly Patrol Reports, Incidents Reported, and Patrol Record reports that can be generated instantly and these reports can also be imported in various formats (pdf, doc, xls, rtf) for other purposes. On top, when you subscribe to TimeTec Patrol, features of TimeTec TA will be available at your disposal as well such as its 27 types of attendance reports.

All in all, a small investment in TimeTec Patrol benefits security firms in many ways, and it could propel your security guard business forward and into the future with cloud solution.

Stay tuned with us on our Facebook Page and Website to keep track of the updates.